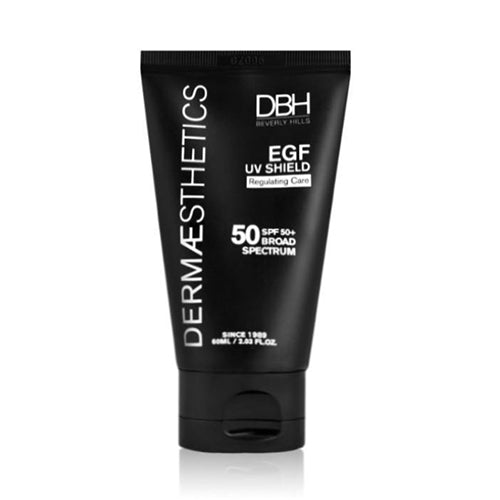 NEW Advanced Formula with EGF, FGF, and DNA growth factors -- active anti-aging peptides to help repair sun damage! 
With its refined formula, this sunscreen has improved coverage against harmful UVA/UVB rays and creates a hydrating glow to your skin. Strong enough for all-day sun activities and comfortable enough for daily application.

SKIN TYPES  All Skin Types
SKIN CONCERN  Anti-aging

KEY BENEFITS 
Protection 
Prevention
Rejuvenating
Lightweight
KEY INGREDIENTS

Sodium Deoxyribonucleic Acid (DNA): Boost cellular recovery and rehabilitation
Sh-Oligopeptide-1 (EGF): Advanced defense against aging and cell damage
Sr-Rainbow Trout Oligopeptide-1 (FGF): Multi-chain amino acids for deeper nutrient delivery
5.0% Titanium Dioxide: Protect your skin from the sun's harmful UV rays
3.4% Ethylhexyl Salicylate: Absorbs ultraviolet light and protects against UV rays
5.4% Ethylhexyl Methoxycinnamate: Absorbs and reflects UV rays and can help protect against sunburn
HOW TO USE

In the morning, as your last step or before makeup, dispense a few drops in your palm, apply to the face, and neck, and use any residual to protect your hands.