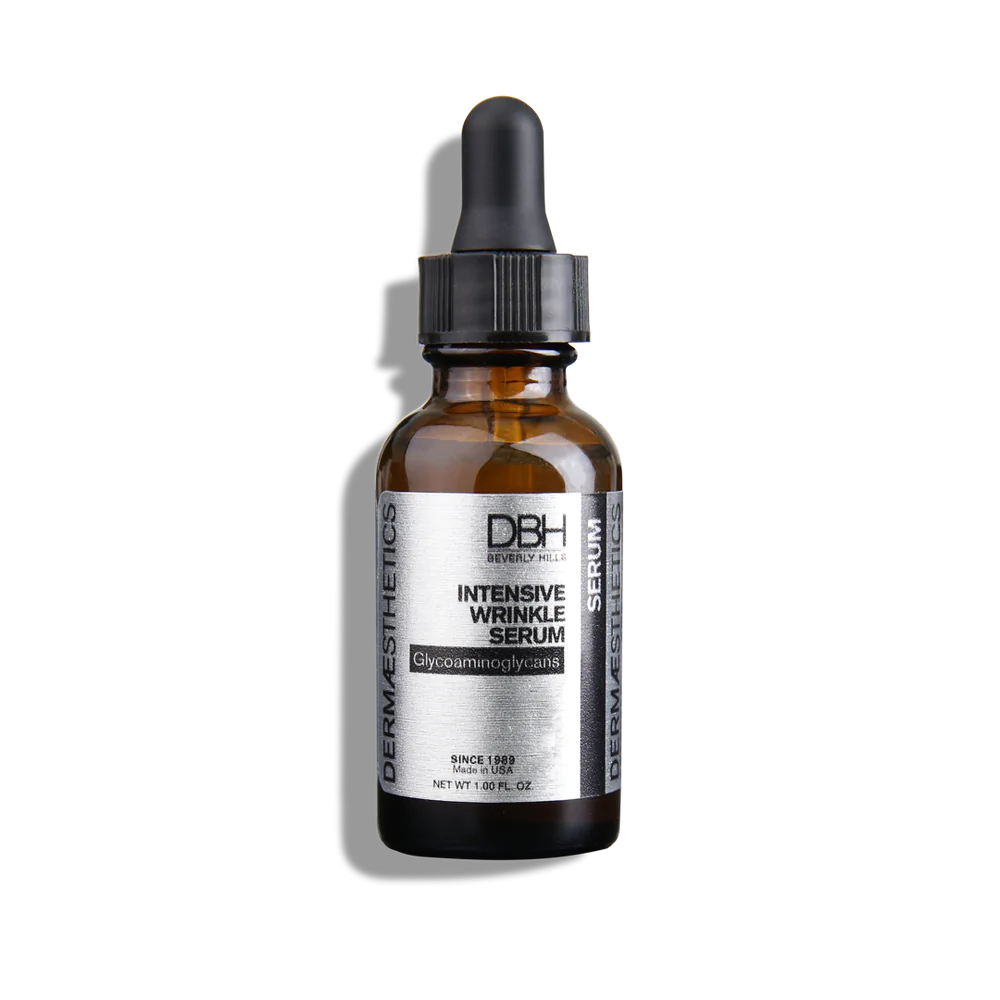 The Intensive Wrinkle Serum is the ultimate defense against five common signs of aging: forehead lines, frown lines, crow lines, bunny lines, and smile lines. Made with multiple signal peptides that trigger collagen production, boost cellular repair, and smooth and blur facial lines. This formula improves skin contour and texture, while boosting skin elasticity, and brightening skin tone.

SKIN TYPES   All Skin Types

SKIN CONCERN   Fine lines and wrinkles, Sagging skin, Neck firming

KEY BENEFITS

Volumizing
Firming
Discoloration
Rejuvenation
KEY INGREDIENTS

Arbutin: Reduces high levels of pigmentation to lighten age spots and even tone
Aloe Vera: A natural extracted from the leaves of the Aloe plant provides medicinal properties to the skin such as healing, hydrating and softening
Glycolic Acid, Alpha Hydroxy Acid: A natural by-product of sugarcane, Alpha Hydroxy Acid is used as a mild exfoliant to remove superficial cellular buildup, congestion, minimize fine lines, wrinkles, superficial scarring and acne control
Tocopheryl Acetate: Hydrates, smooths and lubricates the skin. Combats the formation of wrinkles, fine lines, and dry skin
Niacinamide: Manages excess production of melanin due to sun damage and age
Licorice Root: Extract inhibits the products of tyrosine, in turn inhibiting the production of dark spots
Palmaria Palmata Extract: A natural skin brightener sourced
HOW TO USE

After cleansing and toning, apply 3-4 drops to the entire face and neck twice daily for maximum results. Complete with appropriate DBH moisturizer. (Morning+Evening)
Follow with EGF UV Shield SPF product in the daytime.