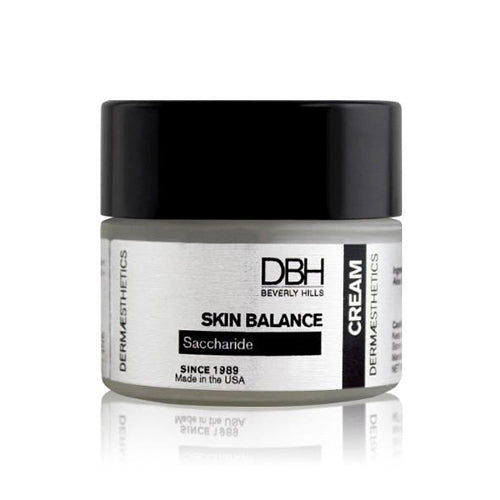 Formulated for acne-prone, troubled, and oily skin types, the Skin Balance Cream is a lightweight moisturizer that evens the texture of the skin and re-balances sebum activity. Panthenol and Aloe Vera provide hydration and enhance barrier function. Vitamin C provides natural antioxidants and a bright, radiant complexion.

SKIN TYPES  Oily

SKIN CONCERN  Heavy Acne and Body Acne

KEY BENEFITS

Lightweight moisture
Healing
Soothing
Smooth texture
KEY INGREDIENTS

Panthenol: A derivative of Vitamin B and also referred to as Pro-Vitamin B. Is also an anti-inflammatory and moisturizing agent. It also helps heal the skin of dehydration and stimulates epithelization
Allantoin: Anti-inflammatory, keratolytic, moisturizing, and ideal for sensitive or reactive skin. Natural desquamation properties to the horney layers of the skin
Aloe Vera Extract: A natural extracted from the leaves of the Aloe plant provides medicinal properties to the skin such as healing, hydrating and softening. Aloe Barbadensis leaf contains 20 minerals, 20 amino acids, 12 vitamins, and active enzymes.
Simmondsia Chinensis (Jojoba) Seed Oil: A bio-organic antioxidant lubricant used as a natural skin conditioner for moisturizing and repairing the skin from epidermal water loss
Ascorbic Acid: An antioxidant, it firms skin while promoting even skin tone. Good anti-inflammatory agent, reducing inflammation in the skin and inhibiting the action of collagenase
HOW TO USE

After cleansing face, toning and applying serums, apply a dime-size amount and pat thoroughly onto face and neck. (Morning+Evening)
Follow with EGF UV Shield SPF product in the daytime.